Ericka Young is on a mission to help employees take control of their finances. In this episode, Tiffany interviews her to discuss her company's corporate financial wellness program and how it is helping employees learn about money management and make better financial decisions.
About Our Guest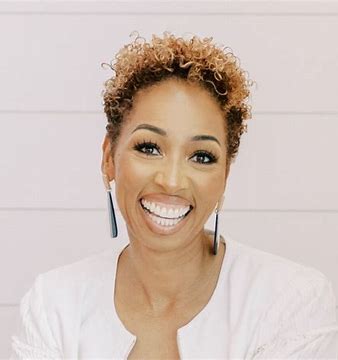 During her 17 years in business, Ericka Young has served over 500 families as a certified financial coach. Her specialty is helping people crush debt so that they can design a vibrant and intentional life. She believes that personal finance goes beyond the numbers and has developed creative ways to break down the mental and experience-based barriers to financial success.
In 2017, she wrote her 1st best-selling book, Naked and Unashamed: 10 Money Conversations Every Couple Must Have.
While helping her 2 daughters in their college decisions, Ericka witnessed first-hand the many barriers to accessing a debt-free college education. She has made it her mission to help parents and prospective students understand how to navigate these systems so no one in the family carries student loan debt through her college financial readiness workshops.
Ericka has developed Financial Wellness Programs for companies and organizations to reduce employee stress and improve the overall bottom line.
Key Takeaways:
Erica is a financial wellness facilitator who was invited to the show due to her expertise in this field.

Financial wellness is an important part of workplace wellness initiatives, helping employees manage their finances and reduce stress.

Companies should pay more attention to financial wellbeing as it can have positive effects on employee retention, productivity and engagement levels.

Corporate financial wellbeing could include workshops, coaching services or even rewarding employees for getting involved with their own finances by providing match funding towards student loan repayments.
Related Content:
Need further help?
Book a 15-minute consultation call!
I'm Ready
Stay connected with news and updates!
Join our mailing list to receive the latest news and updates from our team.
Don't worry, your information will not be shared.
We hate SPAM. We will never sell your information, for any reason.